adminssp-power
Drop off improvement project
G Floor, Siam Paragon Shopping Center 2021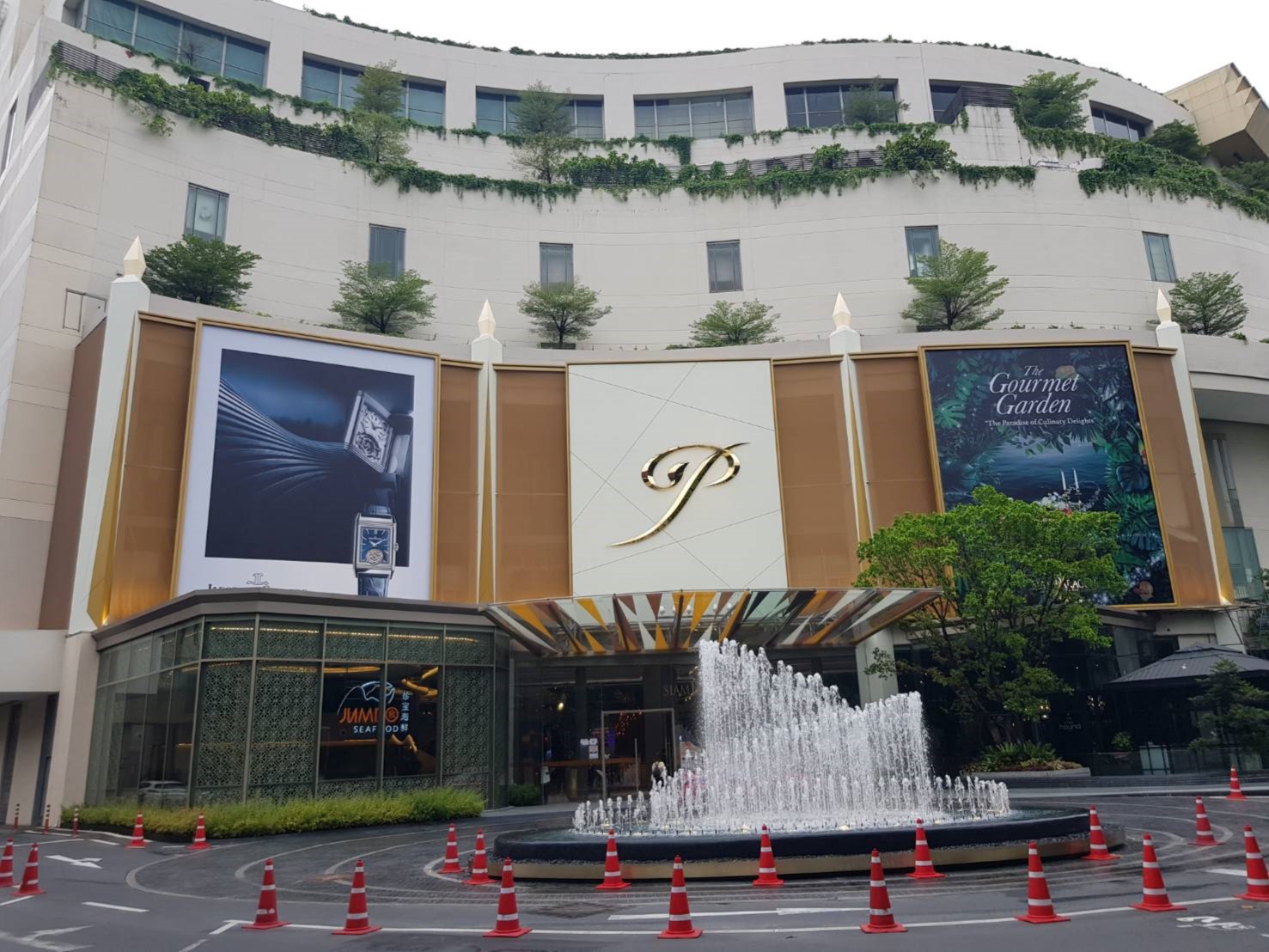 GRP Products
GRP Products:  GLASS REINFORCED PLASTIC is a product that uses polyester resin to form a bend according to the drawing. Reinforced with fiberglass.
Features:  Strong, lightweight, easy to install, seamless, custom forming, sharp patterns, bending and custom lengths, non-absorbent, acid-resistant, chemical-resistant, fire-resistant, low shrinkage, Environmentally friendly, long service life, no decay, can be repainted as needed
installation
installation :Installed on a 1 inch x 1 inch steel frame, 2 mm thick.
product : GRP sheet assembled according to the drawing, size per sheet 115 cm. x 230 cm.
model : Drop off Siam Paragon 2021
thickness : 8 mm.
weight per sheet : 17 kg.
frame type: Steel size 1 inch x 1 inch, thickness 2 mm.
truss spacing : 1 meter
วัสดุยึดแผ่น : 1 meter mounting plate material
ระยะห่างวัสดุยึด : mounting material distance
surface preparation process
joint coordination: joint material Polyurethane type putty
color type used :
Color, gold, brand Nippon Paint, code NP PB GOLD
Topcoat brand Nippon Paint, code 50-60
painting process
Prepare the surface by sanding the putty. keep clean free from grease
Leave the primer to dry for at least 2 hours.
Apply 2 coats of topcoat, leaving the first coat to dry completely. Before taking the second trip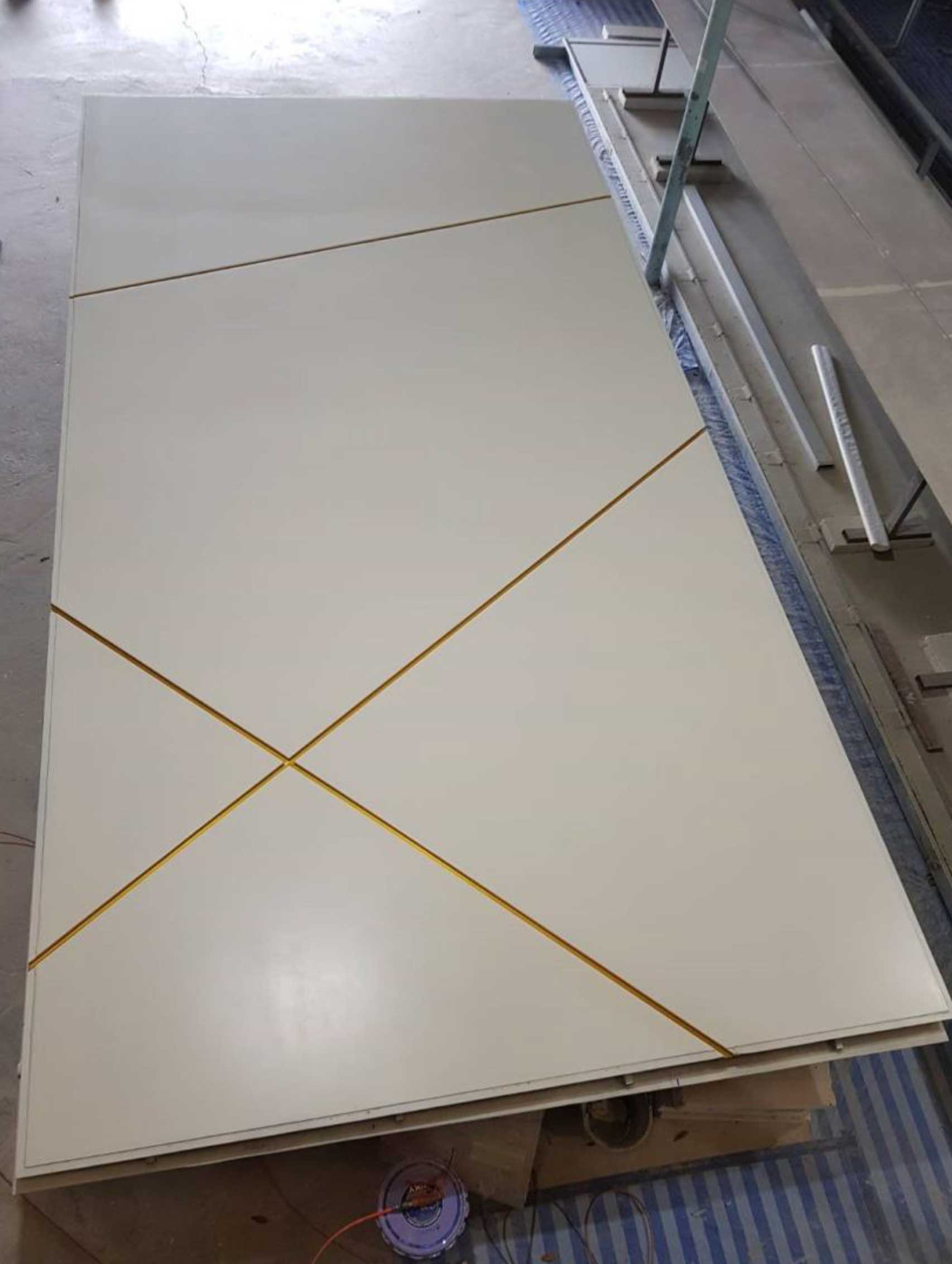 LOGO wall installation Project
Width 10 meters, height 13 meters
Installation of GRP columns Project
contrast with Golden color, height 22 meters.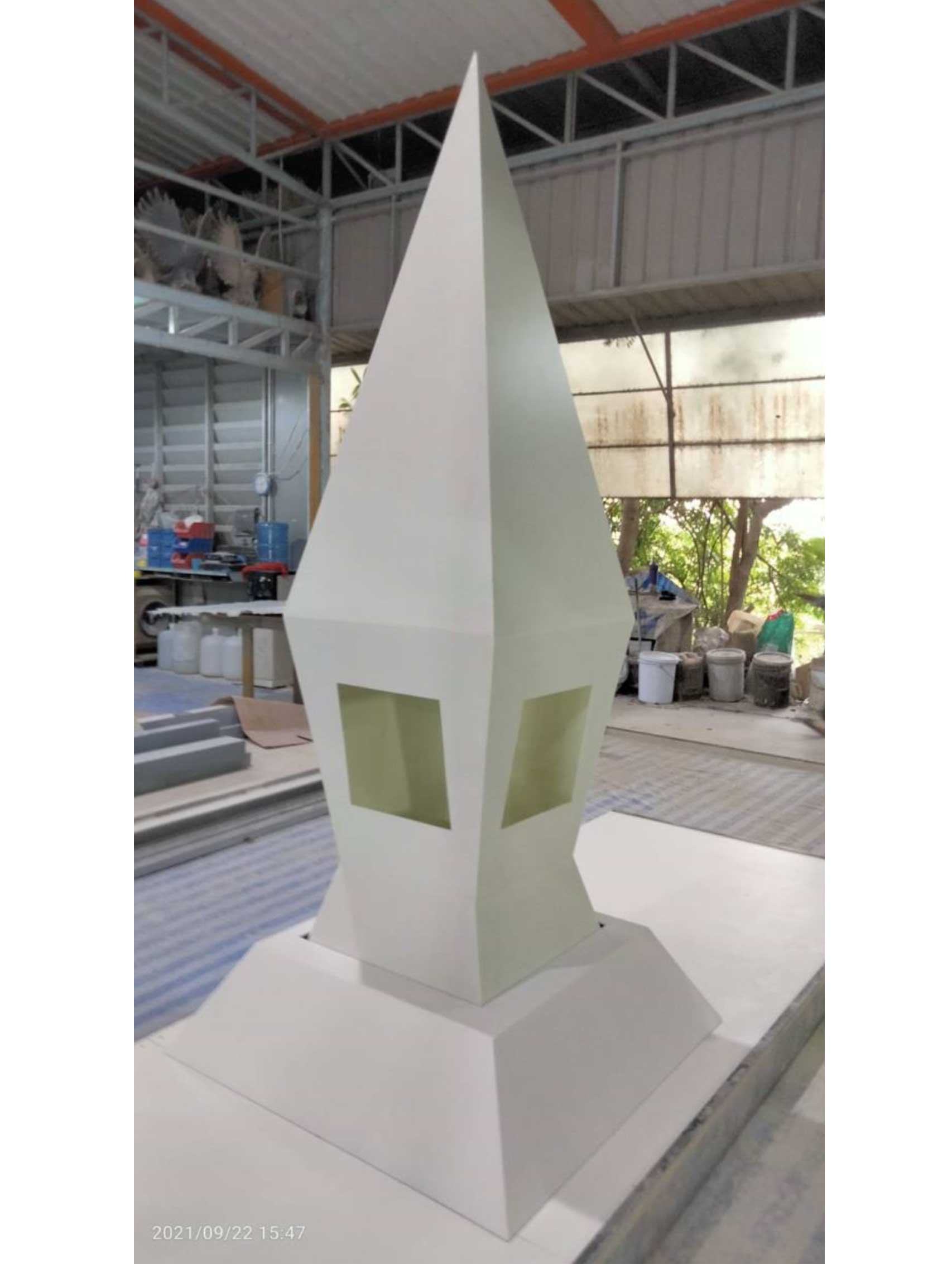 Installation of Fiberglass Dome and GRP Project
Milky white, height 2.50 m.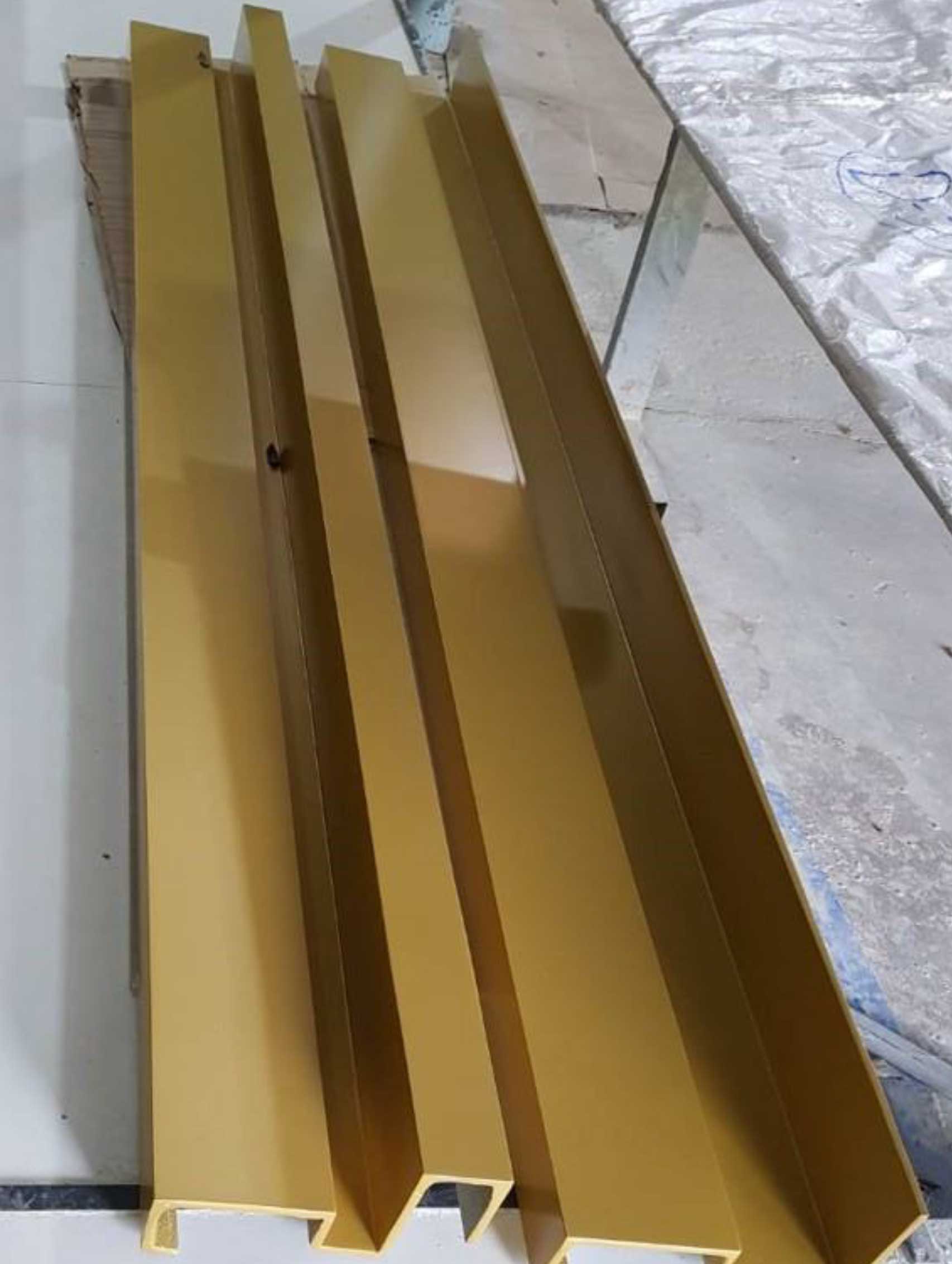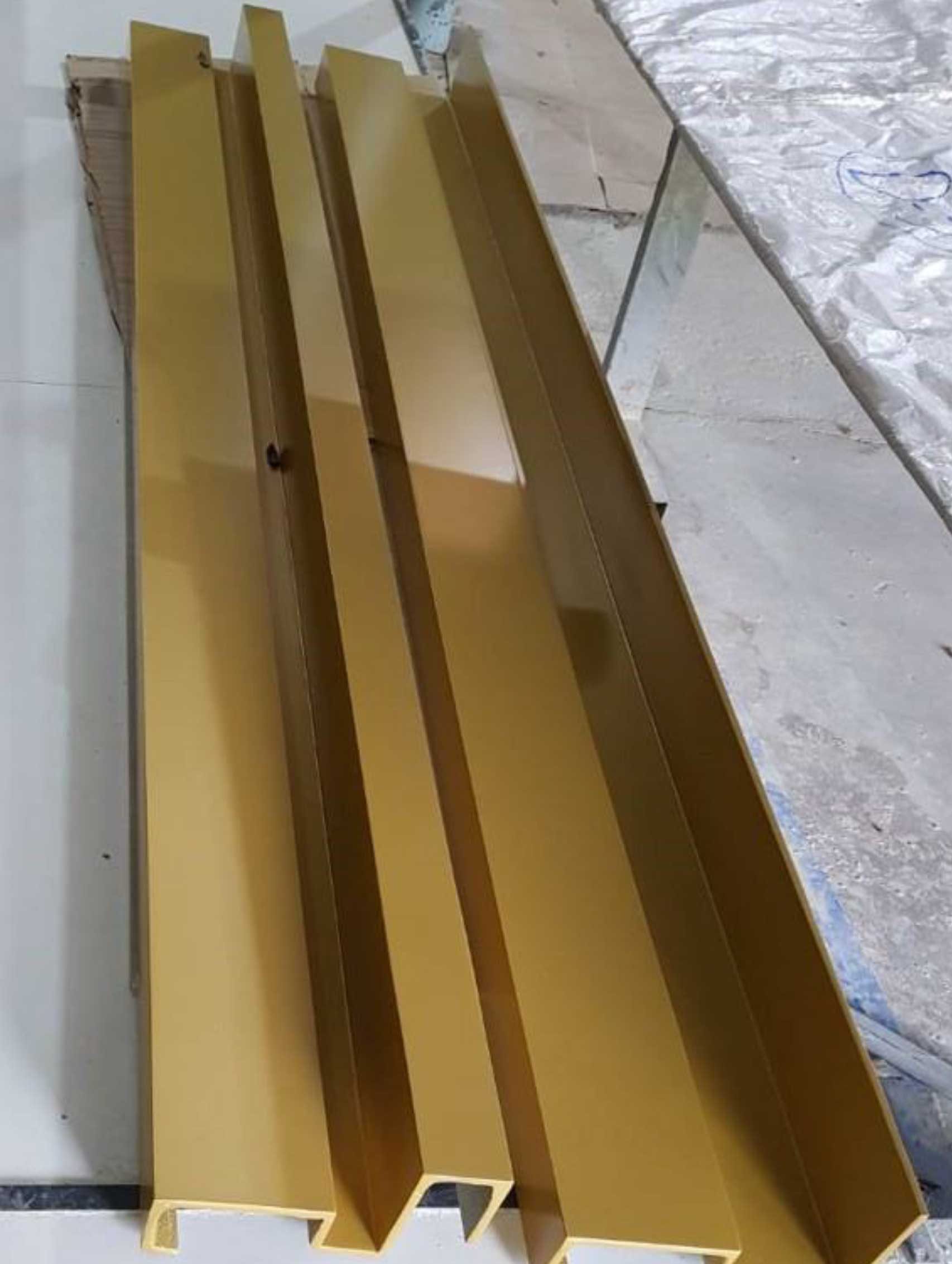 Installation of all of the gold wall molding Project
Width 10 meters, height 13 meters
Facade Siam Paragon Project
Wall lifting Project, Paragon